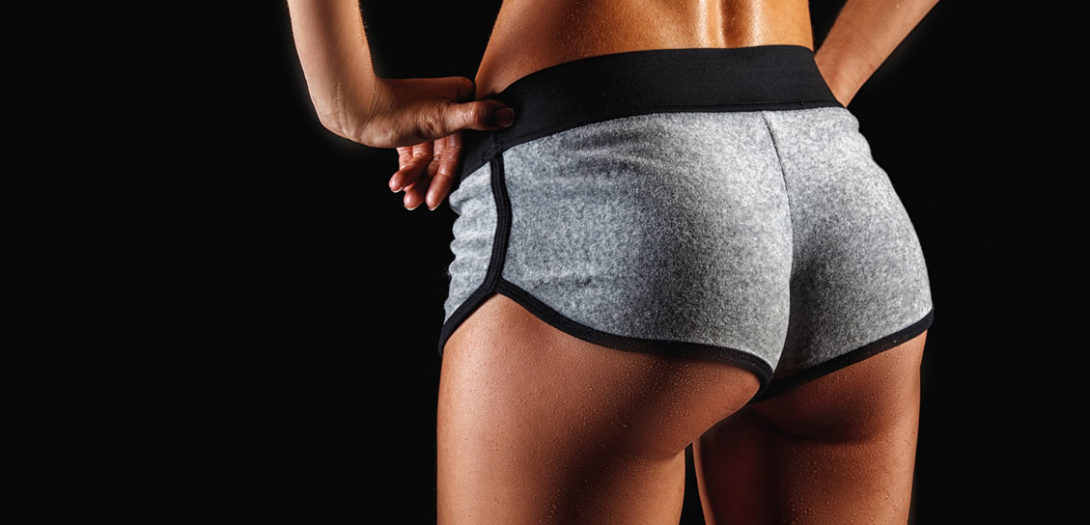 Are QWO Injections the Solution to Cellulite?
Did you know that 90% of women have cellulite? It's so normal and yet it can make us feel so self-conscious. While some women have come to accept their cellulite, others are happy to see that there are more solutions available to help reduce it.
Regular exercise and a healthy diet do very little to reduce cellulite, and though specialized massages and topical treatments such as lotions and scrubs can work well, the results don't last as long as some of us would wish.
Luckily, the QWO injections have been approved by the FDA and now there's a more effective solution coming our way. QWO injections are a minimally invasive treatment and they've been proven to reduce moderate to severe cellulite in women.
If your interest is peaked and you're considering giving QWO injections a try, today we will discuss everything you need to know. What is in the injections? How do they work? How long do the results last? Keep reading to discover all that and more!
What Are QWO Injections?
QWO, which is pronounced "kwhoa", is a subcutaneous injection that contains two types of enzymes that degrade collagen and the fibrous bands that connect the skin to the muscle.
The active ingredient in these injections is collagenase clostridium histolyticum and they have become the first injectable cellulite treatment to be approved by the FDA. This approval was the result of the biggest study ever done on cellulite to date.
The study included 845 participants and 30% of them were women. To earn FDA approval, the study evaluators and subjects had to independently report a two-point reduction in cellulite.
A two-point improvement means going from a backside that doesn't look great to a super smooth one. They accomplished that, so now QWO injections are approved and ready to hit the market.
How Do QWO Injections Work?
Because QWO injections contain two types of enzymes that are collagen-degrading, they eat away at the fibrous bands that connect the skin to muscle. By doing this, the skin is allowed to float up and become smooth again, which is how QWO injections treat moderate to severe cellulite. Only in the buttocks, though, since it has only been tested in that area and it was approved by the FDA only to be used on the buttocks.
Cellulite is apparently caused mainly by Septae, which pull the skin downward, causing the fat that surrounds it to appear rippled or bulged under the surface of the skin. QWO injections target type 1 and 3 collagen and they return the skin to its original position, thus making the skin look smoother.
How Is the Procedure Done?
Before you get your QWO injection, you have to inform the doctor of any allergic reactions you may have had with injectibles and you also have to tell them if you have a bleeding problem, are pregnant, plan on becoming pregnant, or if you are breastfeeding.
If you're given the green light, the procedure is minimally invasive and it's not too different from getting other injectables. QWO will be injected subcutaneously into the fact of each of your buttocks. Each area may require up to 12 QWO injections, depending on the severity of your cellulite.
QWO injections require 3 sessions and each visit has to be 21 days apart to provide lasting results. Each session won't take longer than 30 minutes, which is great. Overall, the procedure is easy, quick, and it's not very painful at all. Some patients claim that Botox hurt a bit more.
QWO Injections Recovery Time
You'll be very happy to know that QWO injections don't require any significant downtime. Because this is a minimally invasive treatment such as fillers or Botox, it won't even require anesthesia. As mentioned above, the procedure won't take longer than 30 minutes and it won't affect your ability to walk out and carry on with your day as QWO starts to work its magic.
When Will I Start to See Results from the QWO Injections?
After you are done with your first treatment, results may start to become visible after a few days. To appreciate the best results, you have to complete all three sessions and you'll start to see a reduction in your cellulite in the span of 2 months.
Side Effects of QWO Injections
Like all the other injectable treatments available on the market, QWO injections have a few side effects to consider, such as the risk of swelling and bruising. Keep in mind that bruising can last up to two weeks, so you shouldn't get the injections a week before you plan to go on vacation, for example.
Plan your treatment accordingly so you don't have to worry about hiding the bruises or not enjoying yourself. Other reported side effects include pain in the injection site, itching, discoloration, a warm sensation, and the formation of nodules.
Final Words
QWO injections are not available yet, but Endo Aesthetics, which is the manufacturer, estimates that they will be out in the early spring of 2021. They haven't provided any information yet about the cost of the treatment, so that remains to be seen.
If QWO injections are very attractive to you, it's very important to make sure that your expectations are realistic. They are not promising to eliminate your cellulite forever, but the treatment will reduce it greatly and its effect will be temporary.
Remember that this is a brand-new product and the published studies didn't follow up on results for more than 90 days. What's certain is that it will significantly reduce your cellulite and it's safe.
If you've been battling with your cellulite for a long time and nothing seems to give you the results you're looking for but you're not up for invasive treatments, QWO injections offer a good alternative.
Specialized massages get old after a while, so it would be nice to give this a try. Whatever you do, make sure you consult with a qualified cosmetic surgeon! Do your due diligence first and foremost.
*Information in the blog is provided for entertainment purposes only. Consult a medical professional before attempting any tips shown here.