IV Therapy Miami
From childhood, we have been told to get 8 hours of sleep daily, exercise, eat fruits and leafy vegetables, and drink plenty of water to stay healthy. Vitamins and minerals play a significant role in boosting our energy levels and protecting us from various ailments. But unfortunately, it is difficult to absorb all nutrients from the diet only. The deficiency of certain nutrients leads you to have a compromised immune system with low energy levels. IV therapy helps replenish the micronutrients your body needs to thrive. Unlike supplements or food, it sidesteps the digestive system and allows complete absorption. Read on to learn what IV therapy is, how it is performed, its types, and its potential benefits.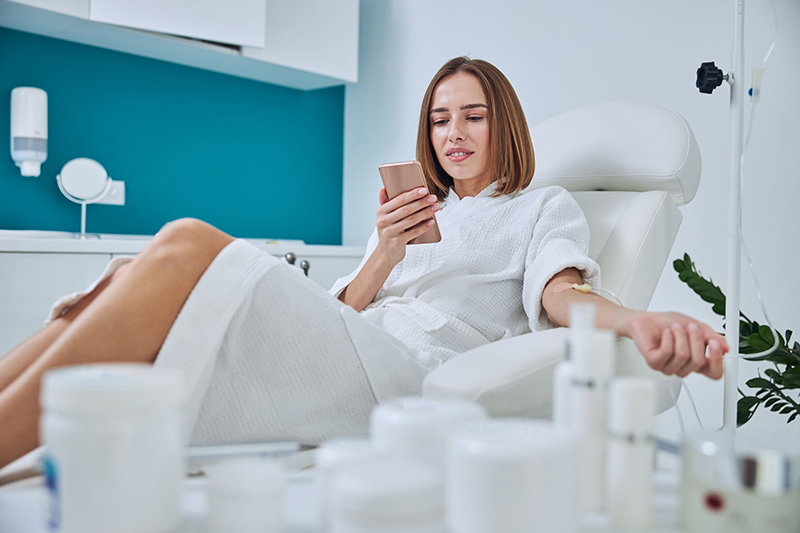 IV therapy provides a high concentration of liquid nutrients, vitamins, or antioxidants to fight the aging signs, get rid of body toxins, repair damaged cells, enhance memory, and improve overall well-being. In addition, it supports overall nutritional health and hydration and enhances mood, sleep, and energy levels.
The nutrients in IV therapy absorb quickly as compared to oral supplements. You can get a personalized IV therapy based on your genetics, metabolism, and medical conditions.

Natural Defense
Helps protect the body and speed up recovery from an airborne illness such as a cold by boosting the immune system.

The LiquiLift®
Liquivida's signature vitamin IV Drop is designed to improve health in the long term.

Fountain Of Youth
Replenishes the body for noticeably healthier skin, hair and nails.

Performance Hydration
Strengthens muscles and joints, before or after intense physical activity.

Chelation Therapy
Improves blood flow by helping remove heavy metals in the bloodstream.

Rise and Shine
Helps reduce headaches and feelings of fatigue or exhaustion after a hangover.

The Executive
Promotes mental clarity and focus during work hours and beyond.

Gluathione
Empowers cells, slows down aging and produces a brighter, healthier skin glow.

B12 Shots
These powerful shots have been known to increase energy, boost immune systems and more.

B-Complex Shots
This treatment includes a cocktail of all the B vitamins to increase energy, boost immune systems and more.
How is IV Therapy Performed?
The Process of IV therapy involves placing a needle into the arm or elsewhere on the body. You will likely feel slight discomfort when your skin gets punctured. A consultation is required before starting the procedure to discuss your medical history. Once the consultant approves that the treatment is safe for you, you can get it right away. The quantity of fluids injected depends on the patient's weight, age, and medical condition. A physician or a nurse disinfects the skin before inserting an IV catheter. The whole treatment takes 15-45 minutes, depending upon the type and quantity of fluid. After that, you can sit back and relax, watch TV, read a magazine, or can even take a nap during the treatment.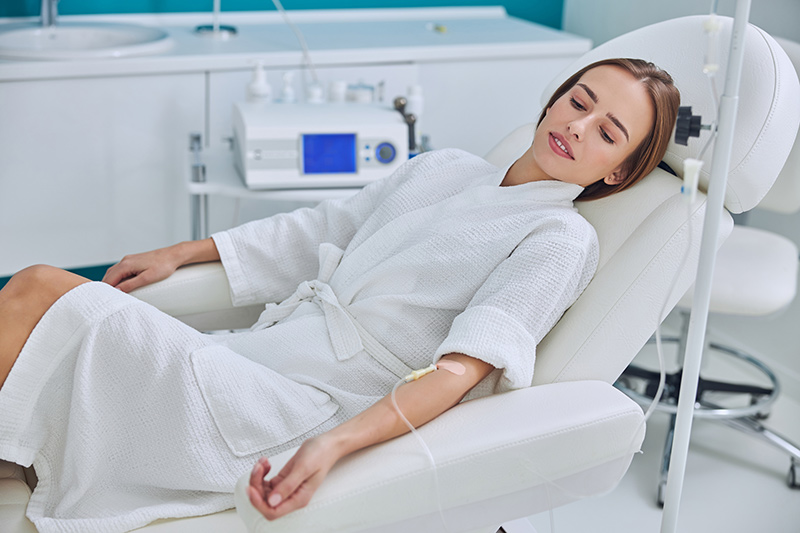 NAD is a coenzyme that significantly impacts various systems, including digestion, cognition, aging, mental clarity, and energy levels. It increases the serotonin levels in the body and improves the symptoms of depression and anxiety.
NAD therapy is helpful for patients trying to recover from addiction. It reduces cravings and withdrawal symptoms, boosts energy, and regenerates the brain cells.
Nicotinamide Adenine Dinucleotide (NAD).
If you want to improve your long-term health, then LiquiLift IV therapy is best for you. It provides all the nutrients to make you feel good, boosts energy levels, and improves blurred vision, chronic fatigue, and even mood swings.
The Liquilift IV therapy helps rejuvenate your skin and eliminate wrinkles, liver spots, crow's feet, and sun spots.
It is a blend of potent nutrients that leaves your skin feeling young, healthy, and refreshed. So you can get it to fight the aging signs. In addition, it improves your nail and hair health.
Performance hydration is the IV therapy that is designed to strengthen muscles and joints before and after intense physical activity.
When heavy metals like mercury, iron, and arsenic get accumulate in the body, they cause various ailments. The chelation therapy is specially designed to remove these heavy metals from the bloodstream.
This blend replenishes the essential vitamins and minerals, which may aid in boosting the immune system, improving strength, and fighting airborne illnesses like colds.
The formula is rich in essential vitamins and minerals to make you feel revived and out of the world. In addition, it helps to reduce the symptoms of fatigue and exhaustion.
Another IV therapy is formulated to improve your overall health and well-being. It promotes mental clarity and helps you stay focused during work hours.
Glutathione consists of three essential amino acids: cysteine, glutamate, and glycine. It removes the toxins from the body and promotes skin health, enhancing mood and well-being.
Book Your Consultation at James Christian Cosmetics
If you are looking for a holistic approach to improving your physical, mental, skin, and hair health, book a consultation at James Christian Cosmetics. We have a team of experts who have performed skin rejuvenation treatments for years. They can help you choose the right IV therapy based on your health goals. To schedule your appointment, contact us today!