Restylane Lyft New York City.
On this page you can find answer to some of the common questions potential clients have about Restylane Lyft treatment options. If you are still unsure if Restylane Lyft is the right option for you, be sure to contact us and book a free consultation where we will go over your specific needs and goals and determine which treatment option is best for you.
Restylane Lyft is the newest hyaluronic acid gel that comes from the Restylane family of injectable products.
As with the other Restylane products, this one also comes with lidocaine to help ease any discomfort during the time of injection.
Restylane Lyft is used to temporarily correct age related loss of volume that may appear at the midface and cheeks.

Show A Little Cheek
Highlight your cheekbones with subtle contouring and lift using lcc filler.

Goodbye Laugh Lines
Reduce the signs of premature aging with our subtle smile / laugh lines softening using Juvederm Ultra, Plus or Vollure.

Clear Cut Jaw Definition
Improve the definition of your jaw line and achieve a more youthful appearance with this treatment designed to help sagging skin around the jaw.
*Typical treatment can require 2-4 cc

Chin Defining Filler
Naturally enhance and add structure to the chin area while creating the appearance of a tighter neck.
What Areas Does Restylane Lyft Treat?
Restylane Lyft is designed to be injected into the cheeks to restore lost volume, as well as to fill in moderate to severe facial creases and wrinkles such as nasolabial folds.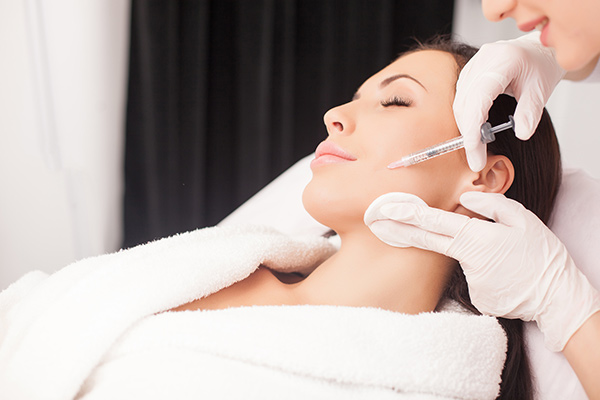 Watch the video below to see how Hyaluronic Acid fillers work
Questions? We've Got Answers
Have more questions about Restylane Lyft?