Lip Filler Miami
The pouty and bee-stung lips are so in demand these days. Today, it is possible to completely change the size and shape of lips with fillers. Whether you are born with thin lips or lost volume due to aging, you can regain beauty with dermal fillers.
Our appearance plays a vital role in our daily lives, and it is often associated with how people treat us. The better we look, the more we feel confident among people. There are several types of dermal fillers used to enhance lips. They balance your facial features, correct asymmetry, increase volume, and create a perky cupid bow. In short, they make you feel fantastic about yourself.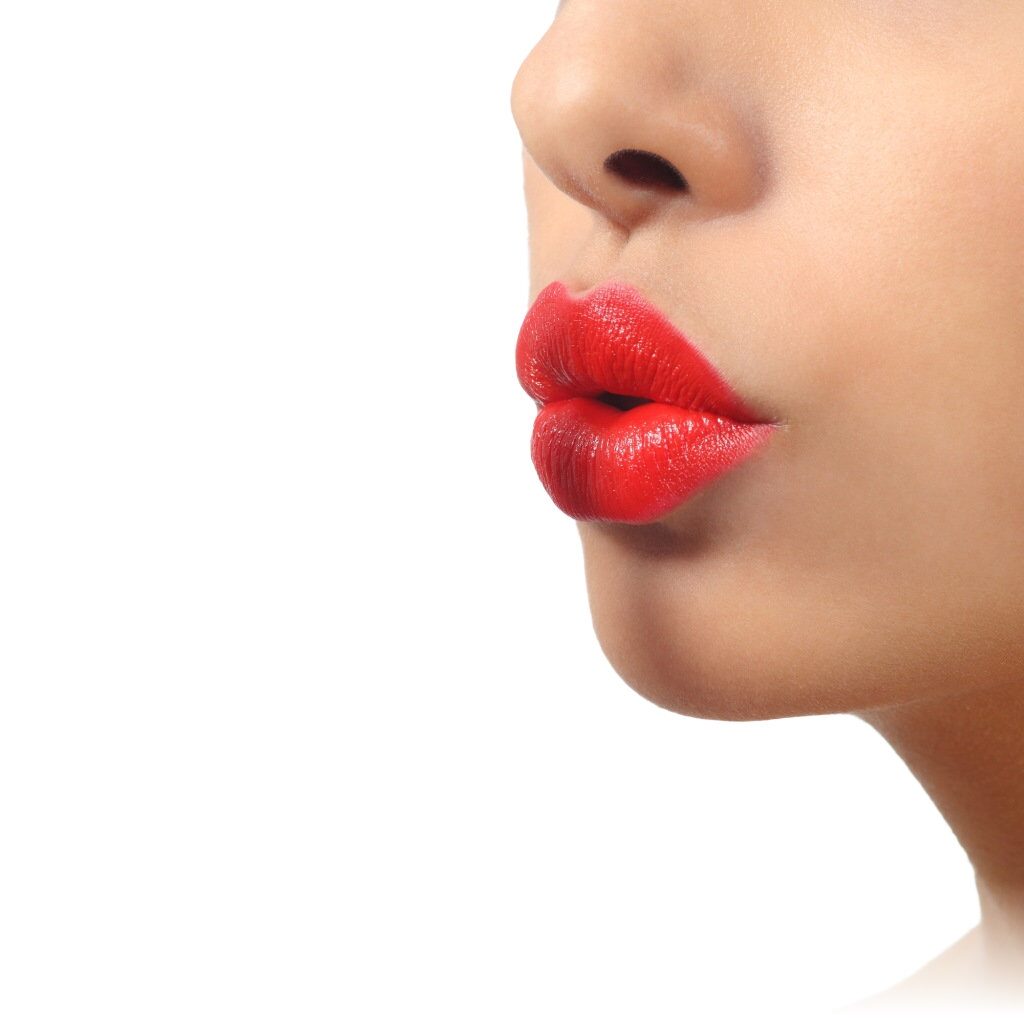 Lip fillers are injectables containing filler material imbued into one or both lips with a very fine needle.
The common lip fillers include hyaluronic acid, fat, or collagen.
Among these, hyaluronic acid is the most suitable ingredient because it is a naturally occurring substance in our body that helps retain moisture and keep our skin healthy and plump.
Lip fillers are safe with a little downtime and a few side effects.

Filler By The CC
Standard 1cc Restylane® filler treatment to your area of choice such as the lips, cheeks eyes or other location.
*Additional cost for Juvederm, Voluma or Tear Troughs.

Love Your Lips
Show your lips some love with a plumping to match your needs whether you want a more natural look or something highly noticeable using RESTYLANE® or JUVEDERM®.
*Extra cost for Juvederm®

Russian Lips
Maximize those pouty lips with the Russian Lip Technique using Restylane® or Juvederm®.
*Extra cost for Juvederm®

Kysse Me Twice
From $1,200 (2cc) 2cc Restylane® Kysse lip filler. Show your lips some extra love with the plumping power of 2cc of Restylane Kysse.

Cupid's Bow Enhancement
Enhance the shape of your lips with 1 syringe of lip filler.
*Extra cost for Juvederm®

Lip Revive
Revive the look of your lips with our custom treatment of 1 syringe of filler & a BOTOX® upper lip flip.

Lip Revive XL
Revive the look of your lips with our custom treatment of 2 syringes of filler & a BOTOX® upper lip flip.
Juvederm
It is a hyaluronic acid-based, FDA-Approved dermal filler that is used to increase the volume of lips and cheeks. It has a smooth gel formula that moves easily and plumps up the lips. Juvederm is available in different types, including Juvederm Ultra and Juvederm Ultra Plus XC specially formulated to enhance lips. The results are quick and last for up to 12 months.
Restylane
Restylane is another Hyaluronic acid filler used to plump up cheeks lips and fade fine lines and wrinkles. Unlike the Juvederm, it has a firmer consistency and remains rigid at the injection site. RESTYLANE® DEFYNE, REFYNE, and Restylane® Kysse have been specifically formulated for lip enhancement. Like the Juvederm, the results are instant and last for about 10 months.
Volbella
Volbella is a perfect injectable for smoothening out the small fine lines and enhancing lips. The small particle size of Hyaluronic acid in the filler plumps up your lips without giving a bulky or puffy appearance. You can expect the results to last for 12 months.
Vollure
Vollure is different from the rest of the Juvederm fillers in malleability. It is a smooth product that provides a softer result. Vollure is also used to correct the fine lines. After the treatment, it shows less swelling and creates subtler and less plumping effects lasting almost a year.
It is a single appointment treatment. First, consult an injectable expert to evaluate your lips and expectations. It will help you choose the best option. At James Christian Cosmetics, we provide a free consultation to craft a custom treatment plan according to your needs and specific budget. We feel pride in answering every question to our patients.
On appointment day, the consultant will clean your lips and apply a numbing cream. Though it is not a painful procedure, a numbing cream is used to minimize discomfort. Then, he will inject the filler into your lips, following the shape you requested. The whole process will take 15-30 minutes. Once done, you will get to see the improvement instantly. Mild swelling is expected that subsides within a few days.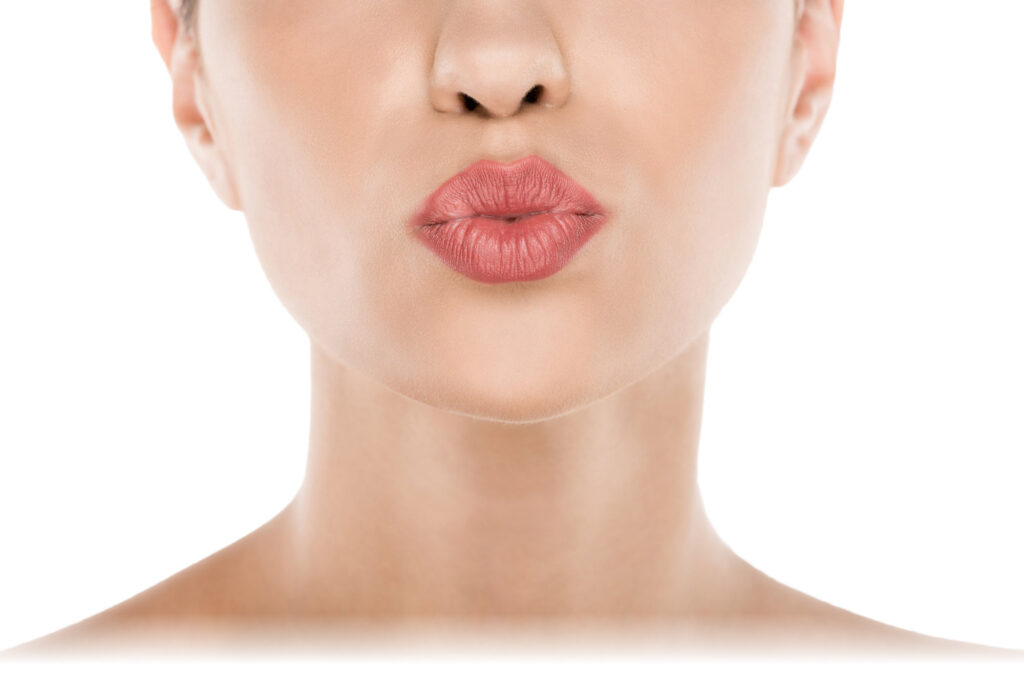 Natural Fulness
The hyaluronic acid-based fillers provide natural fulness to your lips. Since the human body naturally produces hyaluronic acid, it is less likely to cause bruising. In addition, the fillers get absorbed naturally and provide plumpness, lasting for a minimum of 6-8 months.
No Side Effects
Side Effects are infrequent with hyaluronic acid-based fillers. However, it is vital to discuss your existing allergies and medications with the physician at the consultation so you can choose a suitable filler for your lips.
Boosts Self-Confidence
Lip fillers improve your overall appearance and make you look and feel younger. People who are not happy with their facial features simply feel better and more confident having lip fillers. Makeup tips and tricks provide subtle short-term results while lip fillers enhance your lips for long.
Enhances Collagen Production
Collagen is the protein responsible for skin tightening. Its level falls with age. Several environmental factors, poor diet, and unhealthy lifestyle promote its depletion. It results in wrinkles and sagging skin. Lip injections stimulate the production of collagen protein that can enhance and prolong the effects of lip fillers.
Customized Results
A great benefit of lip fillers is that you can customize the treatment based on your specific needs. For example, if you want to plump up or redefine the lower lip or add volume to a particular lip area, you can discuss it prior with an injectable expert. Always choose a trained and professional injector to get the best results.
Questions? We've Got Answers
Before & After - Lip Filler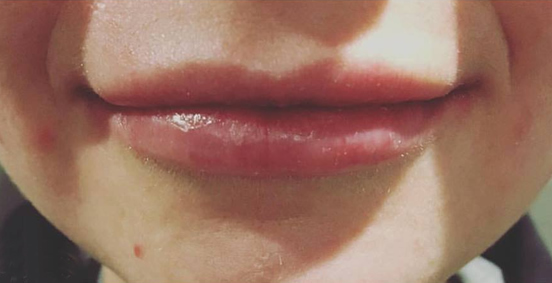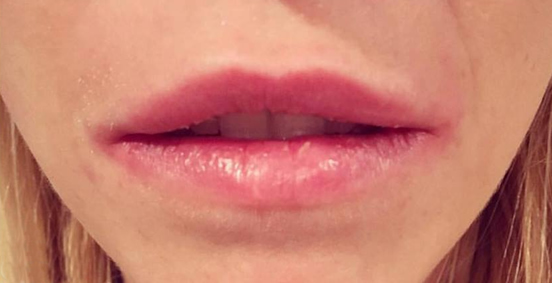 So, if you are unsatisfied with the appearance of your lips and feel insecure about it, lip fillers are the fastest way to achieve fuller and more attractive lips. Schedule an appointment at James Christian Cosmetics. We can help you determine the best available option for treating your lips during the consultation. And we are sure that you will love your new lips.
We are looking forward to helping you meet your goals!