Sculptra Miami Beach
As we age, our faces lose volume and develop wrinkles and fine lines around the mouth, eyes, and forehead. Collagen and elastin are proteins responsible for youthful bounce and glow in our skin. Unfortunately, their level drops with age. Several other factors like poor diet, unhealthy lifestyle, and environmental stressors accelerate their deterioration.
There are many surgical, and non-surgical treatments are available to fight the signs of aging. However, it is tricky to choose the right treatment for yourself. Sculptra is a non-invasive injectable treatment that fades wrinkles, adds volume, and boosts the natural production of collagen. Sounds good to be true. Read on to know more about Sculptra.
What is Sculptra? And How Does It Work?
Sculptra is an FDA-approved facial injectable. It works deep in the dermis to replace the lost collagen and restore the look of fullness in affected areas. The main ingredient of Sculptra is poly-L-Lactic Acid or PLLA, a biodegradable material that is gradually absorbed in the body. It has been used in dissolved stitches and soft tissue implants for years.
Sculptra increases skin thickness and collagen production, resulting in smoother skin and fuller volume that can last up to two years. It is a perfect treatment for people looking for a fresh look without stitches and risks associated with cosmetic surgery.

Goodbye Laugh Lines
Reduce the signs of premature aging with our subtle smile / laugh lines softening using Juvederm Ultra, Plus or Vollure.

Rejuvenate Those Tired Eyes
Reduce the appearance of dark circles / bags under your eyes with custom fine-target technique using Hyaluronic acid.

Clear Cut Jaw Definition
Improve the definition of your jaw line and achieve a more youthful appearance with this treatment designed to help sagging skin around the jaw.
*Typical treatment can require 2-4 cc

Fox Eye Lift
1cc Restylane® filler brow lift + volume applied using our custom technique to create the ideal Fox Eye look.

Tear Trough Filler
Help get rid of aging lines and smooth the skin around your eyes with our Tear Trough Restylane Filler Injection treatment.
Juvederm Volux
Recover volume loss in the jawline and chin area with this smoothing filler.

Chin Defining Filler
Naturally enhance and add structure to the chin area while creating the appearance of a tighter neck.

Liquid Nose Job
A great non-surgical way to reduce or hide bumps in your nose.

Sculptra Butt Lift
Help give your butt some plump using this non-surgical Brazillian Butt Lift Sculptra treatment. Results can last up to 2 years or longer.

Sculptra Hip Dip
Help enhance your natural curves by filling in hip dips using this non-surgical Sculptra treatment. Results can last up to 2 years or longer.

Sculptra Filler
Help replenish facial volume that has been lost due to aging with a Sculptra 1cc filler treatment.

Filler Triple Pack
Naturally enhance your look with a standard RESTYLANE® filler treatment of 3cc that can be divided up to areas as you like.
Where Sculptra Works Best
Sculptra is used to treat and correct the shallow areas of the face. It works best on deep wrinkles, including areas: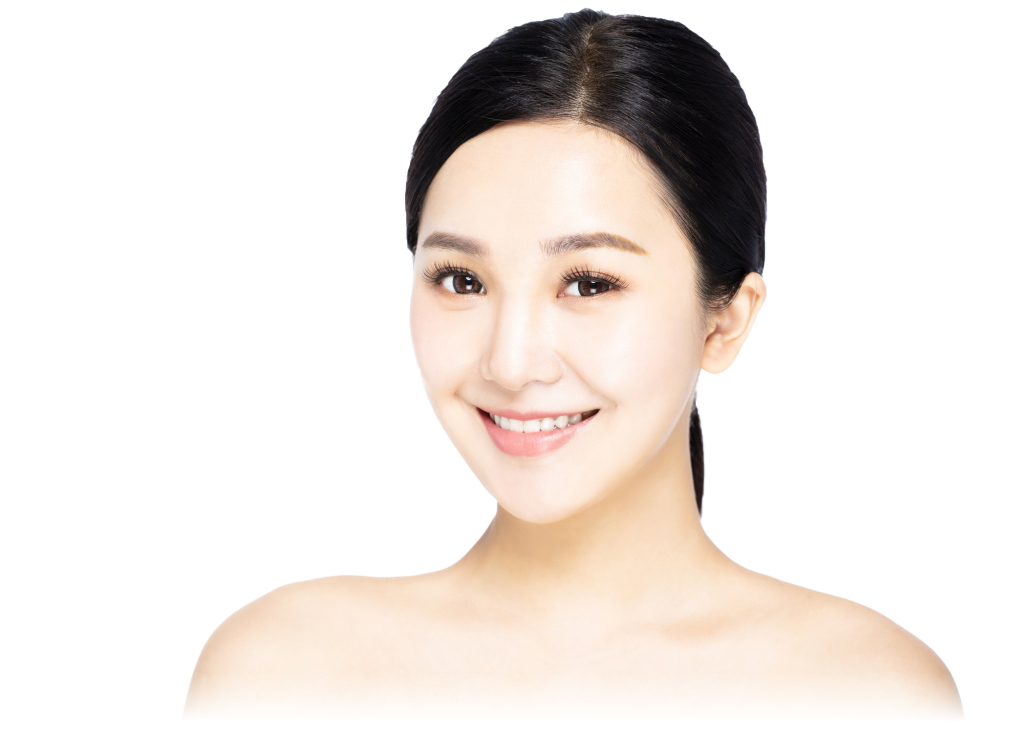 Extensive Rejuvenation
By boosting collagen production, Sculptra works to repair the underlying framework of the face. Once it has done its job, it adds fullness to the look softens the appearance of fine lines, wrinkles, and folds. With aging, bony structures like cheekbones become more prominent, and Sculptra plumps up the shallow areas. It restores the youthful contours and thickening of the skin. In short, this injectable provides extensive rejuvenation by lifting and revitalizing the sagging skin.
Natural Looking Results
Most injectable treatments work by relaxing the muscles that cause wrinkles on the face or filling the spaces created by aging. But Sculptra works gradually by enhancing natural collagen production. Its results are most natural and beautiful. Moreover, for many patients, it lasts for up to two years. You can maximize the benefits by taking good care of your skin. For example, avoid direct sunlight, maintain a good skincare routine, eat a healthy diet, and exercise properly.
Improve overall Skin's Health
Your skin changes with time. It develops age spots and dark patches that become unevenly distributed. In addition, the harmful UV rays slow down the natural skin turnover. As a result, the dead skin cells accumulate and cause rough patches. Therefore, one of the most significant benefits of Sculptra is improving overall Skin Health. It enhances the skin tone by improving the natural skin-renewing process, restoring volume, strengthening the dermal layers, and promoting a silkier texture. In general, it transforms your tired look into healthier and younger-looking skin.
Boosts Elastin Production
Sculptra amplifies the collagen production that leads to an increase in the elastin levels in the skin. As a result, it gives your skin stretch and flexibility. Ultimately, your face looks more healthy and plumper.
Long-Lasting Skin Improvement
As Sculptra builds the underlying infrastructure of the face by boosting collagen production, its results last longer than other injectable treatments. As a result, patients enjoy improvement for over two years. Even if you repeat the treatment, your face will still be much better than before getting Sculptra for the first time.
Minimal Risk of Adverse Reaction
Since poly-L-Lactic Acid is the primary ingredient synthesized from Lactic Acid that is already present in your body, there is a minimal risk of getting an adverse reaction from Sculptra. Once it has done its job of increasing collagen production, it naturally gets eliminated from the body.
Quick and Easy
This injectable treatment can be performed in an hour. You can go back to your normal activities after getting the treatment done. You can even apply makeup afterward. We advise the patients to avoid blood thinners, alcohol, and exercise for 24 hours to allow the filler to settle.
Subtle Results
Unlike other injectable treatments, Sculptra does not provide immediate results. Instead, it shows the gradual improvement within the first week of treatment. You will need to get the injections every 3-6 months, and you will observe optimal results until an average of 3 sessions spaced 4-6 weeks apart
Questions? We've Got Answers
The cost of treatment depends on the number of vials at the treatment session and the number of sessions.
Generally, most patients need 1-3 vials at each session and get 2-3 sessions for a complete correction.
At James Christian Cosmetics, we charge $800 for one session and $2400 for 3 sessions.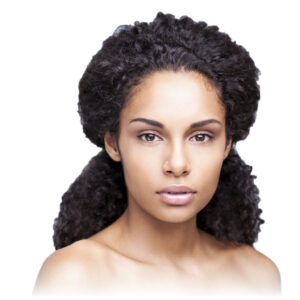 Anyone in good health and with reasonable expectations can benefit from Sculptra. It complements your facial feature rather than changing them.
This treatment is ideal for people who have lost their facial volume after excessive weight loss. Pregnant, breastfeeding women or people suffering from skin disorders should avoid the treatment.
The best way to know if you can get the treatment is by talking to the expert.
At James Christian Cosmetics, we have a team of experts who professionally perform sculptra and other injectable treatments. Our founder, James Christian Sardelli, is a Registered Physician Assistant-Certified (RPA-C). He has over 10 years of experience in the industry and performs Botox and other injectable procedures every week.
You can book a free consultation to discuss your concerns and design a treatment plan.
Sculptra is injected into the deeper layer of skin with a very fine needle, so the discomfort is minimal.
Sometimes a local anesthetic is used to make the procedure painless.
However, patients experience a mild swelling that lasts for 24 hours.
It is recommended to avoid direct sunlight until the swelling is fully subsided.
Massage the treated area for 4-5 days to ensure the even distribution of the injectable solution.
Combination of Sculptra with other Injectable Treatments
Microneedling
Microneedling is an excellent treatment to rejuvenate your skin. It can perform safely with Sculptra to maximize the benefits. It results in the thickening and tightening of the skin and adds a youthful glow to the face.
Lip Fillers
At James Christian Cosmetics, we provide Lip fillers with Restylane, Juvederm, Volbella, and Vollure. You can customize a plan with Sculptra and Lip fillers to balance your facial features.
Sculptra with Botox
Botox is another injectable treatment we provide at James Christian Cosmetics that involves neuromodulators to prevent the facial muscles from contracting. It is ideal for treating crow's feet, frown lines, upper lip creases, and any other lines created by repetitive facial expressions. The results are immediate and last for almost 3-6 months. But Botox does not enhance the facial volume. Combining it with Sculptra works amazingly in fading wrinkles and improving the facial volume naturally.
Sculptra with PRP
PRP does not involve a synthetic product. It is obtained from your own blood, rich in growth factors. Combining it with Sculptra is safe and effective in increasing skin volume and fading wrinkles.
You can visit James Christian Cosmetics for a free consultation. First, we will review your medical history, health condition, ongoing medication, and aesthetic goals. Then, we will guide you regarding the desired treatment is right for you or not. After that, you can schedule your treatment session.
So if you are ready to bring back the youthful volume to your face, our team of experts can help. With Sculptra, you do not have to worry about looking artificial or overdone. Reach out today and schedule a consultation for Sculptra.