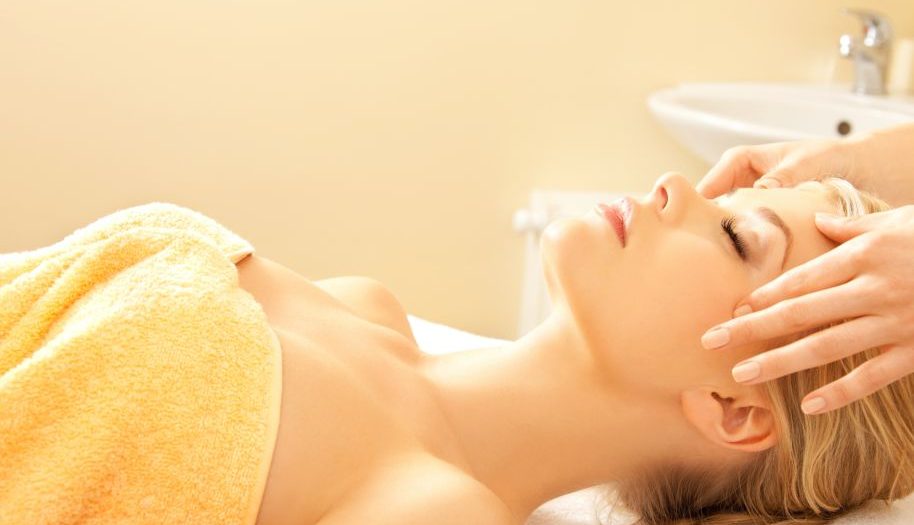 Image Credit: ©Syda_Productions - Deposit Photos
Injectable Treatment in Manhattan
Thinking of trying BOTOX® in New York? Great! Botox is an incredibly successful alternative for both men and women who want to reduce the presence of wrinkles and fine lines yet are unable to find time off from work for even more invasive procedures.
Most people have been thinking about getting BOTOX® for a while now, and if you're one of them, it's the best time to initiate the next step – calling James Christian Cosmetics. James Christian Sardelli, RPA-C can use botulinum toxin injection to reduce the appearance of fine lines and wrinkles.
If you're still running hot and cold about getting your injection, read further to know more about getting BOTOX® injection.
How does BOTOX® work?
BOTOX® is utilized in widely successful and non-operative facial enhancement procedures. The signals from the nerves to the muscles are congested by Botox. It's also used to successfully erase the presence of wrinkles and fine lines. BOTOX®, once administered, acts by calming the muscles to remove wrinkles and fine lines in the face and neck.
What Kind of Preparation Should I Do Before the BOTOX® Treatment?
There are certain preparations needed to be done before getting the treatment. Some of those preparations include stopping smoking cigarettes and cleansing the skin. Smoking cigarettes can increase the risk of bruising and it may interfere with the healing. Also, your face must be free of dirt, moisturizer, and make-up before the treatment, so be sure to cleanse your face.
When will I see the result?
The time that the BOTOX® takes effect varies from person to person. Some people require up to five days to notice the effects, but for most people, the results appear within 24 and 72 hours. Optimum outcomes are shown in 5 days.
How Long Does the Treatment Take?
Each BOTOX® session takes only a few minutes. It can last from 15-30 minutes. For this reason, a lot of people sets their appointment during their lunch break because then they can fit it in at that period without any dilemma.
Does It Hurt?
This is a tough question to answer since everyone's pain threshold is different. You won't feel the same pain as what the person, who also had the same treatment as you, had felt. Most of my clients say that they only sense a bit of pain, whilst others don't feel anything at all. It's usually during the first treatment when the most sensation is felt. The majority of my clients, after a few sessions, claim that they don't feel anything.
How Long Do They Last?
Injections of botulinum toxin A take an average of around four months at which time you would need to undergo another injection if you want to preserve the effects. Over time, wrinkles may begin to reappear, but you don't have to worry for they will be significantly less noticeable. Fortunately, BOTOX® treatments can simply be repeated at your preference.
How Long Does the Recovery Take?
Since this treatment is a non-operative facial enhancement procedure, it doesn't need any recovery time. After a few hours, people who had this treatment can continue doing their daily routine.
What are the Risks of BOTOX®?
Although BOTOX® is very efficient and reliable, there are still some minor risks that can be felt such as redness, some slight tenderness, and even bruising. Moreover, infection, bruising, and swelling are the rare side effects of this procedure.
How experienced is James Christian Sardelli, RPA-C?
James Christian Sardelli, RPA-C has over years of practice rendering a professional method for filler injections and muscle relaxers for facial muscles. He attended many of his clients in New York City and Long Island thanks to his passion for aesthetic improvements and high regard for customer gratification.
There are numerous reviews for James Christian Cosmetics online, but here is a couple:
"JamesChristian is so very sweet beyond words. He really has your best interest. I tell him what I want, & then he tells me more or less. He is not pushy at all ever. He really is so dedicated to his … work. You can tell it's his passion. I've gone to many other places for cosmetic procedures, but none of them turn out the way James does it. He is so precise. His work is on point every single time. No slip-ups. I highly recommend him. As for his staff, they are just as compassionate as him. Very professional. Very well educated in what they do. I absolutely love going there and can't wait to book again! HIGHLY RECOMMENDED" – Nicole Z. 06/03/2020
"Thank you, JC for my refreshed look! I have been a Botox patient for a while but was hesitant to try fillers. James and I have talked about it for a year …I finally took the plunge and I already … see results. In 2 weeks I should be fully appreciating my subtle but younger refreshed look! Thank you so much, you are a total doll! Gentle and sweet and so professional. The lovely ladies on your staff make my visits fun and relaxing! Xoxo" – Dawn S. 06/10/2020
"He's the best! I've gotten Botox a couple of times to treat the lines in my forehead and crows feet. Today I got my first filler done on my chin. I literally got an Insta-chin! The injections weren't painful at all. … It does feel tight and tender a few hours later, nothing more than expected and completely bearable. I always had a recessed chin and hated the way my profile looked. I knew the results would be immediately based on videos and blogs I saw online but was still shocked at seeing it on my own face. (James) Christian is gentle and definitely knows what he's doing. The procedure room decor feels more like you're at a spa rather than a doctor's office He's doesn't try to 'sell' you or talk you into doing anything other than what you came in for. If you ask him his opinion, I trust that he's giving you an honest one. Read up ladies and gents, there are so many non-invasive procedures out there nowadays, ones that will entirely change the way you look and feel. I trust that you'll be in good hands at James Christian Cosmetics!" – Jennifer R. 06/13/2020