Facial Injections New York City
On this page you can find answer to some of the common questions potential clients have about facial injections. If you are still unsure which facial injection option is the right for you, be sure to contact us and book a free consultation where we will go over your specific needs and goals and determine which treatment option is best for you.
Hyaluronic Acid (HA) tissue fillers act by adding volume to tissue, thereby shaping the contours of the face, correcting folds or enhancing the lips to the desired level of correction. The results are long lasting, though not permanent, and the procedure can be repeated as often as you like. You are always in charge of your appearance. The video below explains things further.



Goodbye Laugh Lines
Reduce the signs of premature aging with our subtle smile / laugh lines softening using Juvederm Ultra, Plus or Vollure.

Rejuvenate Those Tired Eyes
Reduce the appearance of dark circles / bags under your eyes with custom fine-target technique using Hyaluronic acid.

Clear Cut Jaw Definition
Improve the definition of your jaw line and achieve a more youthful appearance with this treatment designed to help sagging skin around the jaw.
*Typical treatment can require 2-4 cc

Fox Eye Lift
1cc Restylane® filler brow lift + volume applied using our custom technique to create the ideal Fox Eye look.

Tear Trough Filler
Help get rid of aging lines and smooth the skin around your eyes with our Tear Trough Restylane Filler Injection treatment.
Juvederm Volux
Recover volume loss in the jawline and chin area with this smoothing filler.

Chin Defining Filler
Naturally enhance and add structure to the chin area while creating the appearance of a tighter neck.

Liquid Nose Job
A great non-surgical way to reduce or hide bumps in your nose.

Sculptra Butt Lift
Help give your butt some plump using this non-surgical Brazillian Butt Lift Sculptra treatment. Results can last up to 2 years or longer.

Sculptra Hip Dip
Help enhance your natural curves by filling in hip dips using this non-surgical Sculptra treatment. Results can last up to 2 years or longer.

Sculptra Filler
Help replenish facial volume that has been lost due to aging with a Sculptra 1cc filler treatment.

Filler Triple Pack
Naturally enhance your look with a standard RESTYLANE® filler treatment of 3cc that can be divided up to areas as you like.
Most temporary tissue fillers contain hyaluronic acid, a substance present in all living organisms.
Hyaluronic acid has the important ability to attract and bind water molecules to help maintain tissue volume.
Hyaluronic acid is one of very few substances identical in all species and tissue types.
The injectable tissue fillers are medically approved sterile gels consisting of non-animal cross-linked hyaluronic acid for injection into the skin to correct facial lines, wrinkles, folds, lip enhancement and for shaping facial contours.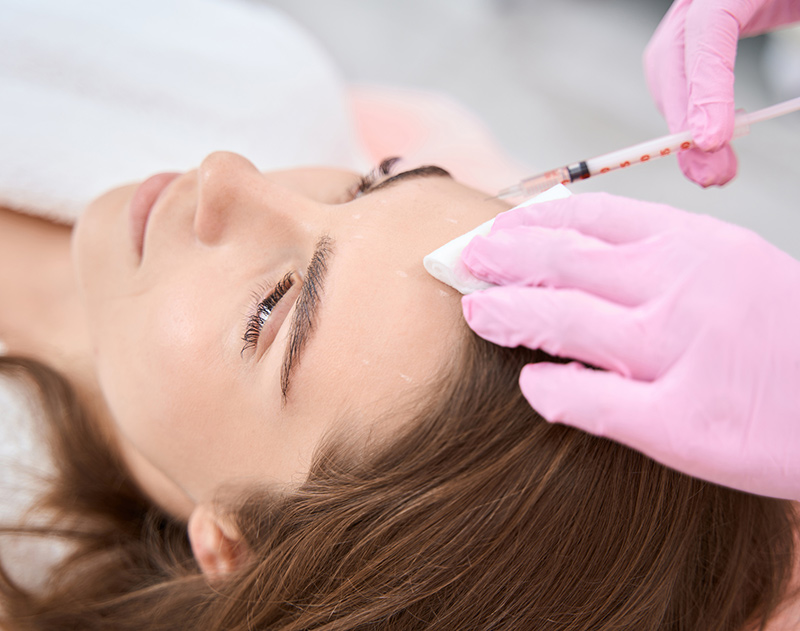 Questions? We've Got Answers
Before & After - Facial Injections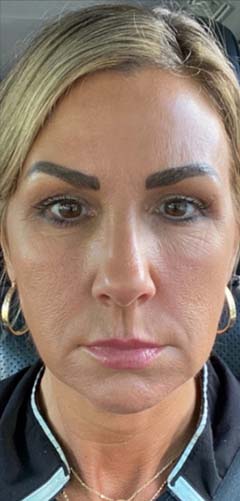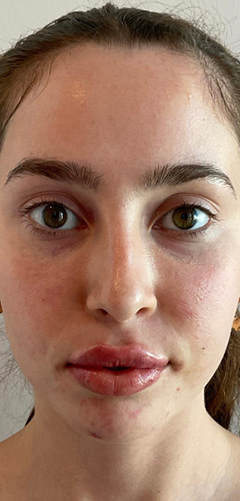 Have more questions about Facial Injections?