If you have been entertaining the idea of enhancing your facial appearance by starting a program of Botox Cosmetic injections you do not have to travel a great distance to get a confidential consultation. James Christian, one of the New York Metropolitan areas' most renowned Botox practitioners has an office conveniently located in Smithtown.
Botox treatment at James Christian Cosmetics can help you soften the appearance of lines and wrinkles that deepen with expression. Botox works to temper the horizontal lines of the forehead, the frown lines between brows, smile lines or crow's feet that appear on the sides of the eyes, lip lines, damage created from over exposure to the sun and the normal process of aging.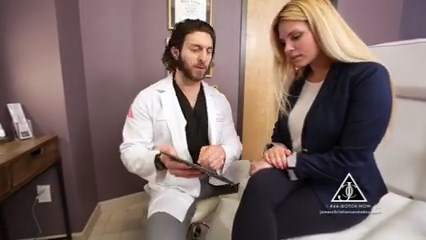 When you visit James Christian Cosmetics in Smithtown, we will inform you how Botox is one of the safest and most efficient solutions to allow you to positively transform the facial signs of aging.
Wrinkle injections applied by James Christian Cosmetics are minimally invasive and are a simple and non-surgical procedure where we place very small doses of a natural purified protein into specific muscles, which then relaxes those muscles and prevents the contractions that cause wrinkles.
Botox injections are an excellent option to rejuvenate your facial appearance without the worry and extensive plastic surgery that comes with a facelift. A James Christian Botox Cosmetic injection treatment will allow you to join tens of thousands of men and woman who take pride in their appearance and seek to achieve a youthful look that enhances their positive outlook on life.
Getting rid of wrinkles with James Christian will leave you looking rejuvenated and ready to enjoy the rest of the day!
There is no downtime or bedrest needed after your treatment and you will start seeing results almost immediately. After your anti-aging treatment, friends and family will greet you with both sincere smiles combined with a touch of envy that you took the significant step to enhance your looks and appearance.
The first step to experiencing the wonders of Botox Cosmetic is to contact James Christian Cosmetics at the Smithtown location.