BOTOX® is one of the safest, most effective, and minimally invasive solutions to positively transform the facial signs of aging. BOTOX® Cosmetic injections have lead to dramatic results of positive facial rejuvenation for tens of thousands of men and women who take pride in their appearance and want to maintain a youthful look that compliments their positive lifestyle.
BOTOX® is an excellent option for treating and temporarily relaxing away forehead wrinkles, moderate to severe frown lines between the eyebrows, and crow's feet.
You can receive BOTOX® Cosmetic treatments with the assurance that the injectable is FDA approved. For total peace of mind, trust James Christian Cosmetics to perform the procedure through a short visit to one of our locations.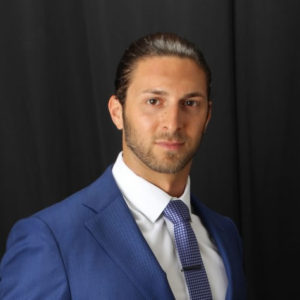 Some Background Information About James Christian, RPA-C
BOTOX® Cosmetic is one of the most sought after facial renewal techniques that we do. James Christian has performed thousands of BOTOX® Cosmetic procedures in The Hamptons that have successfully resulted in a smoother, wrinkle-free, and more youthful complexion. Although safe, to get optimal results it takes a professional to strategically select the exact points in the muscle where this prescription medication should be injected.
Hamptons BOTOX® specialist James Christian will have you leaving feeling rejuvenated and ready to enjoy the rest of the day. There is no downtime after your treatment.
Within a few days after your treatment you will marvel at the amazing transformation combined with the skilled application by Hamptons BOTOX® expert James Christian, has produced. Your friends and family will greet you with both sincere smiles combined with a touch of envy that you took the special step to enhance your looks and appearance.
BOTOX® Cosmetic injected by James Christian is an excellent option to rejuvenating your facial appearance without the extensive plastic surgery that comes with a facelift.
The first step to experiencing the wonder of BOTOX® Cosmetic is to contact James Christian Cosmetics for a consultation.