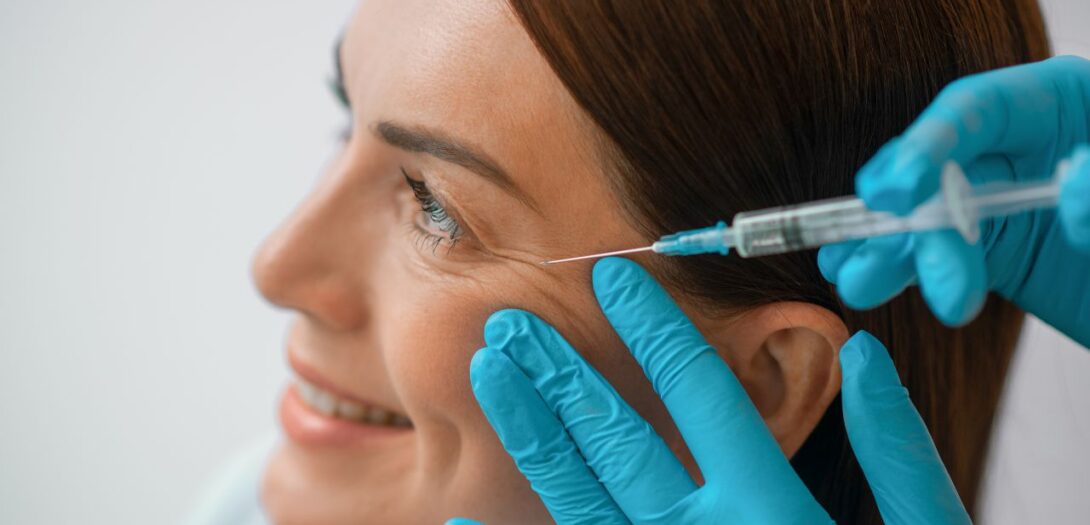 Image Credit: ©sdm.production.studio.gmail.com- Deposit Photos
How BOTOX Works to Reduce and Combat Wrinkles
BOTOX® is effective, but do you really know how it works? While most of my clients could care less about the internal operations of this amazing substance that reduces and combats wrinkles…some of you would love to learn more.
The Neurotoxin BOTOX
It's a toxin, but it's injected into a safe place — your facial muscles. This neurotoxin is made from the bacterium Clostridium botulinum (try saying that three times fast).
Now, even though this toxin is injected into the body, when placed into the muscle, it safely does what we want: temporarily paralyzes the muscle. When ingested in food, however, the botulinum toxin is extremely dangerous.
BOTOX comes in a powder form that is diluted with saline solution and mixed for injection. This dilution adjusts the concentration so that it is ideal for injection into the facial muscles.
What Happens When It's Injected
When an experienced injector, such as James Christian Sardelli, RPA-C, injects the botulinum toxin into the desired muscle, it blocks electrical messages to the muscle. This stops the muscle from moving, which allows it to relax. This relaxation is what allows facial wrinkles to fade away, and of course, helps prevents new ones from forming as well.
Many people are surprised that their face doesn't feel numb, even though the muscle is essentially paralyzed. This myth often comes from people's experiences at the dentist when they have a nerve blocker right before having dental work done.
The reason numbness doesn't occur with botulinum toxin injections is because there are two types of nerves in the body – one type for movement and another for sensations. BOTOX only blocks the nerves responsible for movement. This is why it doesn't cause numbness.
What Happens to the Solution After Injection
It stays right where it is placed. It does not roam through the body because it is injected deep into the muscle tissue. Therefore, it doesn't have a systemic effect. This means it will not affect your arms, legs, etc. The farthest it spreads is about 3 centimeters.
How Long It Lasts
Most people report that a treatment lasts for 4 months. The good news is that another treatment will relax those reappearing wrinkles again, and will also continue to prevent new ones from forming.
Yes, you read that right. When you get BOTOX injections on a regular basis, you are not only treating the wrinkles you have, but you're also preventing new ones from forming. It's what we call in the field a prophylactic effect.
Ready for BOTOX in Manhattan or Long Island?
James Christian Cosmetics specializes in offering BOTOX treatment to hundreds of happy clients each year. If you're ready to reduce fine lines and wrinkles and prevent new ones from forming, call/text our Cosmetic Concierge line 24/7 at 917-860-3113.
We provide aesthetic treatments to clients in Suffolk and Nassau Counties including Manhattan, Commack, Islip, West Sayville, Westhampton Beach, Rockville Centre, Farmingdale, and Babylon Village, NY.
*Please note that every aesthetic injectable product carries some risk for complications. Ask us for a complete explanation of these risks.
*Information in the blog is provided for entertainment purposes only. Consult a medical professional before attempting any tips shown here.